Hey COR FIT Friends,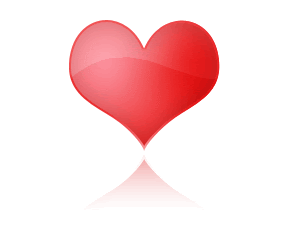 Grab your sweetie or a friend and HIIT this workout!  No need for fancy equipment, just a smile and gumption.
5:55am at Trinity Presbyterian Church Gym
and 9:30am at JDK Martial Arts Studio
VALENTINE'S DAY: The perfect holiday for giving yourself the gift of exercise.  Forget the wine and chocolates (just during boot camp, of course 😉 and bond over a hardcore workout instead.
HIIT-ing some mock Pyeong Chang Winter Olympic events interval style:
– Curling
-Speedskating
-Giant Slalom skiing
-Luge
-Skeleton
and -Duathlon events!
The GOLD goes to the loudest person.
Main set 1: 4 Rounds/ 30 secs each
*jump rope (partner 1) this can be done without a jump rope! You could even add high knees.
*speed-skaters (partner 2)  hop laterally from one foot to the other. *touch the floor for higher intensity.
Switch
Main set 2:  2 rounds / 1 min each
*pushup / hi-five (4 x's facing each other in plank); 8 mountain climbers (repeat for a minute)
*squat/ chest press (facing each other w/ right big toes almost touching and right open palms pressing against each other. Squat jump to the right while pressing thru each other's hand engaging your pectorals and abs on the squat)
Main set 3: 10 each / 3 rounds
*burpees (facing eachother w/ right hips almost touching.  Jump up/ plank/ jump up and hi-five partner in the air on the jump turn so that left hips are now facing each other.)
*basic bicycle crunches w/ a double crunch at each twist of elbow to knee (soles of feet together to make it more difficult!)
*1/2 plank hold w/ feet facing each other (heads are at opposite ends).  Partner 1 will tap right foot to Partner 2's left foot. Repeat on opposite side for 10 rounds while holding 1/2 plank on elbows and toes.
*Give your partner a hug or a slap on the backside and tell them "Heck yea, Great job!"
♥ Happy Valentine's Day!♥